What is Softwashing?
Soft washing is a
contemporary and effective cleaning solution
for external materials, it uses a blend of
biodegradable chemicals
that removes atmospheric growths from roofs, rendered walls, footpaths, driveways, patios, decking and more.
Soft wash systems merely
treat the exterior surface
and the chemical does all of the cleaning, removing
organic based stains
such as:
Mould
Mildew
Algae
Fungi
Moss
Lichen
Why not use a pressure washer?
The soft washing system uses low pressure equipment to minimise any risk to your properties exterior surfaces, whereas pressure washing often leaves behind some damage.
Although pressure washing may give immediate visual results, it does not have a lasting effect on surfaces as the root of the bacteria has not been killed.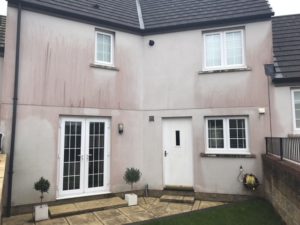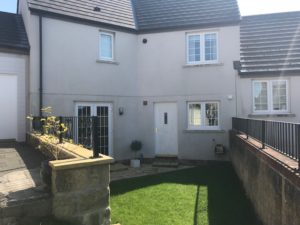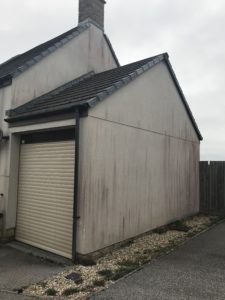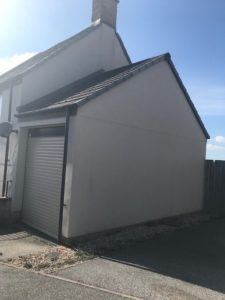 What chemicals are used?
The chemical we use is a professional use only high grade 50% DDAC, which is the maximum strength approved biocide by the government. The solution has a low environmental footprint and biodegrades quickly which insures total peace of mind and once dry the solution is PH neutral and is safe for your pets.
How does it work?
The "professional use only" solution works by puncturing the cell wall of the biofilm killing the organisms at the root, which gives proven longer lasting results.
How long does it take to work?
The time frames will depend on how big the biological load is on the surface. Green algae can take effect within 24hours whereas Red algae can take between 7-10 days to break down the organisms and disappear.
Health and safety
We are fully insured and certified in professional biocide use and chemical specific COSSH.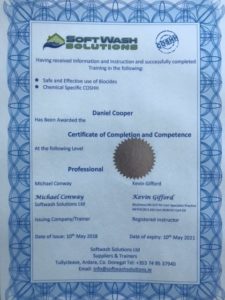 Free quotations and are happy to patch test first to insure customer satisfaction. Any questions or interest contact us: Call Us